The Institute of Radioelectronics and Multimedia Technology has multiple unique laboratories. Below we present information about some of them.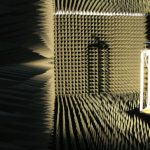 Founded by European Regional Development Fund (ERDF) in scope of Operational Programme Innovative Economy (POIG). The project is a part of the Faculty Research Centre FOTEH (Photonics and Terahertz Technologies). The project encompasses modernizing of infrastructure of the Antenna Laboratory that enables research on spatial distributions of the electromagnetic field in the millimetre-wave and sub-terahertz range to develop and study of antennas, characterize parameter of materials and designing of the communication, imaging and radar system.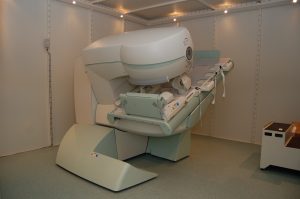 Scientific research:
Development of new sequences, new contrast agents, instrumentation for fMRI functional tests.
Phantom construction and modeling of biological processes, as well as monitoring of tissues and organs in the MRI technique.
Analysis of imaging data from MRI: structural and functional.
Research and analysis of MR spectral spectra, EPR paramagnetic resonance spectra development of new imaging techniques using contrast agents.
Develop a methodology and phantoms and software to conduct quality control and stability of the magnetic field.
Use of functional magnetic resonance imaging to associated with optical techniques and electrophysiological testing process .
Projects in the field of collecting and analyzing medical data.
Educational programs: a study electroradiology, education majoring in Biomedical Engineering at Warsaw University of Technology.
Equipment:
MRI scanners with variable magnetic field induction.
Apparatus for hyperpolarization He3 and Xe129 by SEOP.
Apparatus for electron-nuclear resonance PEDRI (Proton-Electron Double Resonance Imaging).
MATLAB, fsl, Freesurfer software.
Computational cluster.
Funded by Center of Preclinical Research and Technology (CePT).